Are you searching for emergency generator fuel in Lackland AFB, Texas but aren't sure who to go with? Are you worried about spending too much money on fuel? Do you want a guarantee that you'll have fuel available for your generator in an emergency?
If you answered yes to any of those questions, then you're in the right place. At Moffitt Services, we are the leading emergency generator fuel provider in Lackland AFB, Texas.
How to Get Emergency Generator Fuel in Lackland AFB, Texas When You Need it Most
Moffitt Services is a leading emergency generator fuel provider in Lackland AFB, Texas – and beyond. Emergency situations, especially storms such as hurricanes, tornadoes, floods, and other disasters, leave many areas in a state of devastation and without necessary resources like fuel. Many companies and government agencies rely on a strong supply of fuel to provide relief services. This includes backup generators that keep vital systems going. These disasters can make fuel a scarce resource, and without it, you could suffer huge losses. 
Moffitt provides 24/7 emergency generator fuel in Lackland AFB, Texas, on-site fueling, and dedicated fuel trucks to your organization during emergency situations.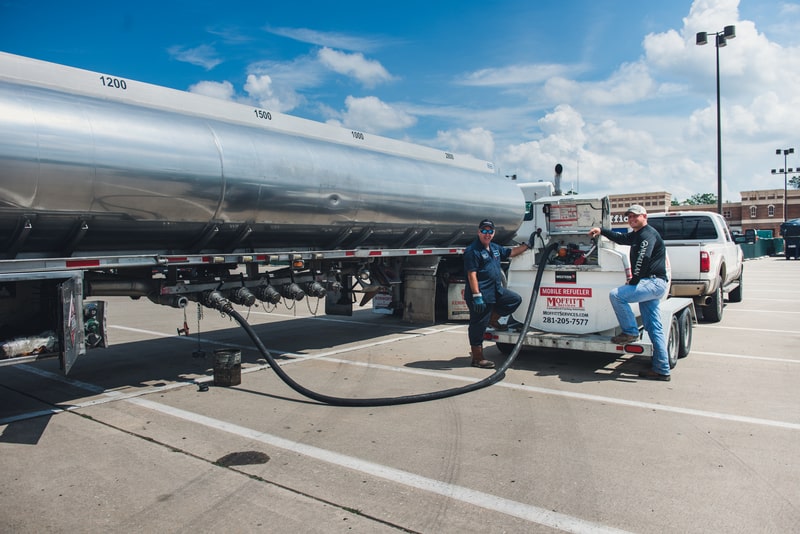 Why You Need Emergency Generator Fuel for Your Organization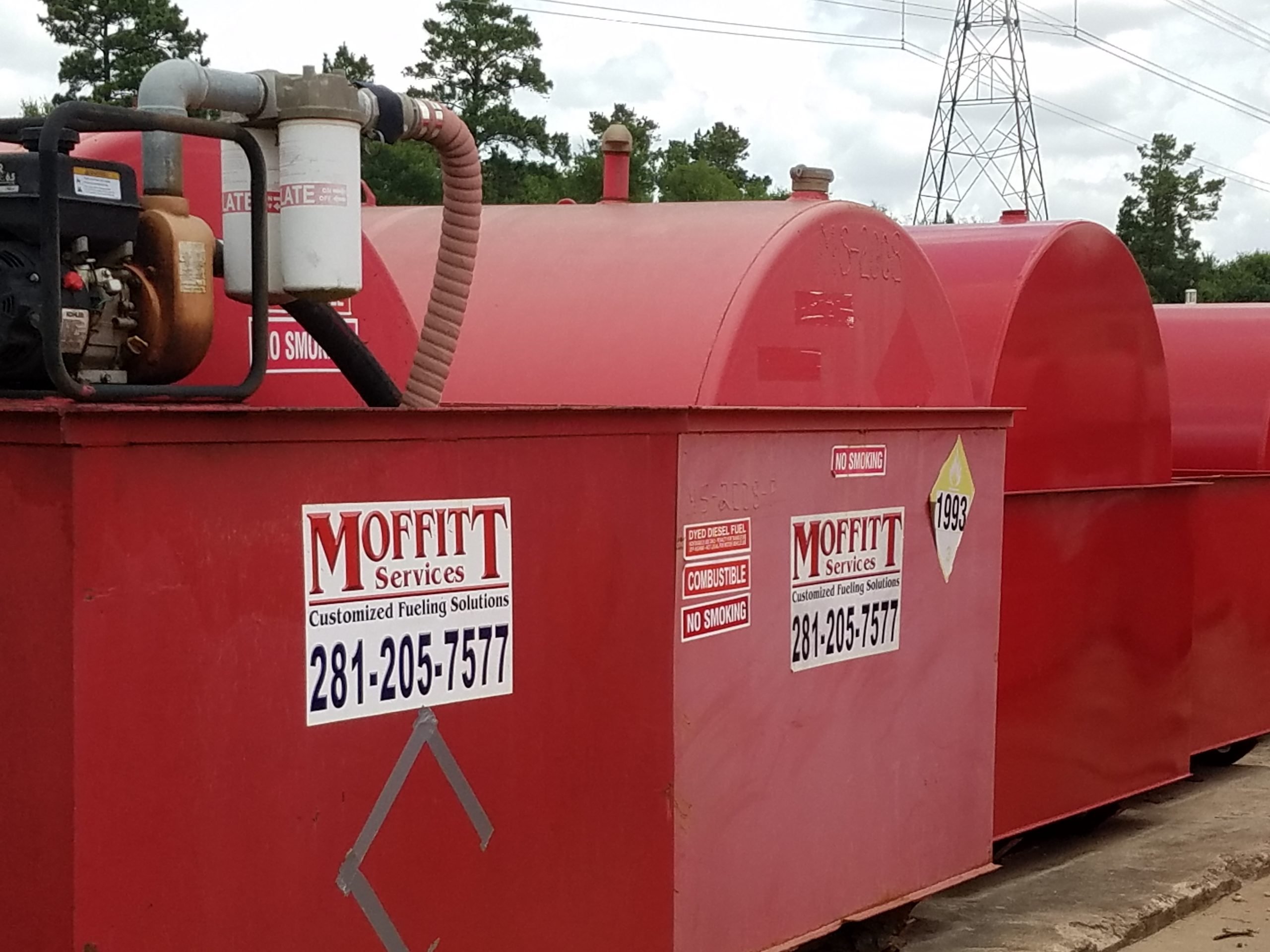 Many organizations rely on an emergency generator fuel service to ensure operations continue even during the worst disasters. Here's why:
Helps you plan for a disaster that could prevent fuel deliveries.
It ensures security and safety to those systems requiring generator backup during an outage.
Keeps your business going when you need it most. 
Moffitt is in the business of keeping your business going during any emergency. In fact, we developed an Generator Fuel Maintenance Program to make sure businesses always have the fuel they need.
More than Just Emergency Generator Fuel
Not only do we provide emergency fuel for generators and heavy equipment, but also for fleets like police vehicles and emergency response vehicles. We bring the fuel directly onsite to prevent any downtime for vehicles during disaster relief efforts.
We provide emergency response fuel services for: Governmental agencies, Emergency vehicles, Utilities, Communication companies, Hospitals, Delivery services, Grocery stores, Restoration, Fleet and equipment operators, and more.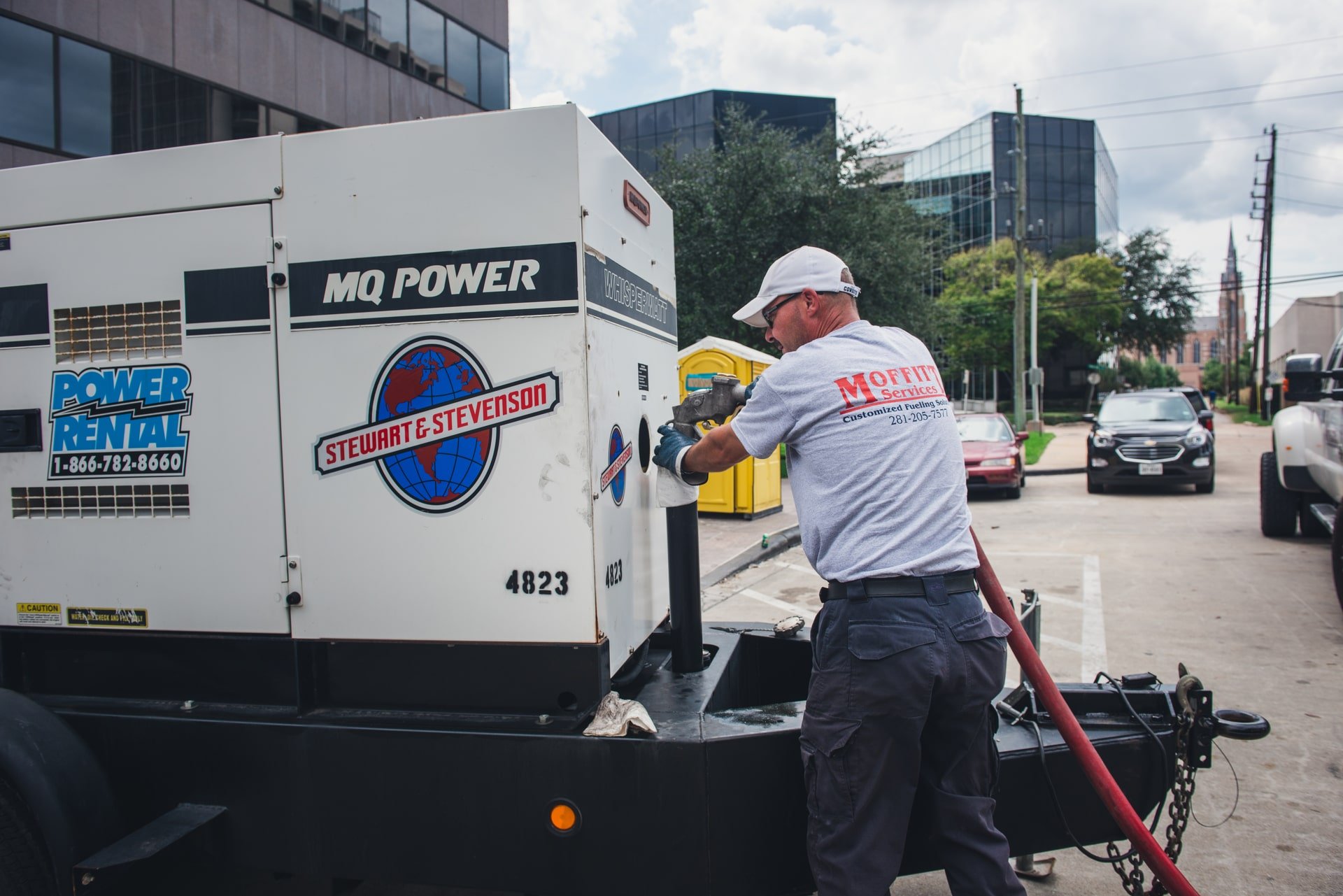 How to Order Emergency Generator Fuel in Lackland AFB, Texas for Your Organization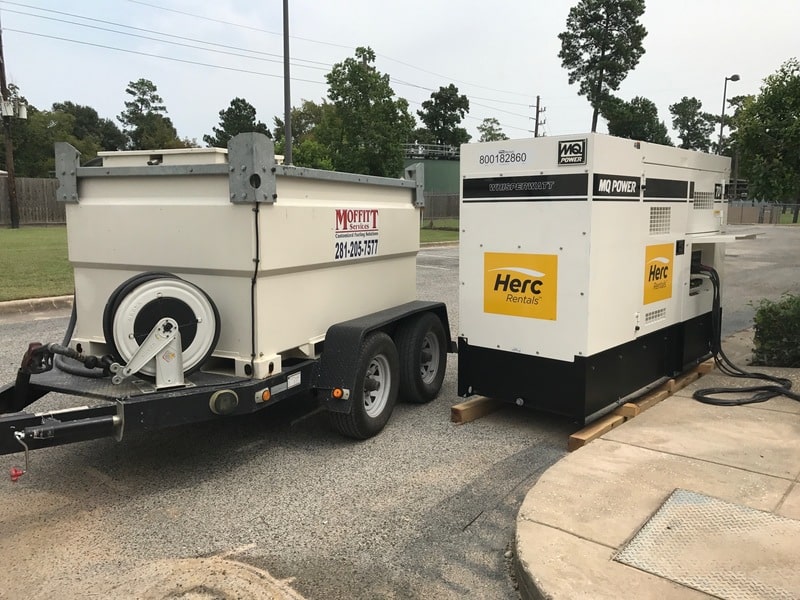 Emergency generator fuel for your organization is available right away. It is best to set up a fuel maintenance plan now before a disaster or emergency situation. 
Moffitt Services makes easy to guarantee fuel for your emergency generators:
Call to get a free quote on your generator fuel needs.
Set up a generator fuel maintenance plan to ensure full tanks.
Protect your business with always available fuel for your generators. 
No one else can offer you emergency generator fuel in Lackland AFB, Texas like Moffitt Services. 
Our Company: Moffitt Services
---
Since 1947, the Moffitt name has been synonymous with great service and providing Lackland AFB, Texas fuel delivery services. And we encourage you to see why our customers prefer us over our competitors. We are a Houston based fuel and lubricants distributor that is committed to providing quality fuels, lubricants, and superior service to customers that operate heavy equipment, generators, automotive and truck fleets, and more. Meanwhile, we also provide ultra-low sulfur diesel for on-road and off-road use, biodiesel, Diesel Exhaust Fluid (DEF), gasoline, ethanol, E85, and kerosene as well as a full line of quality lubricants. Lackland AFB, Texas bulk fuel delivery is our top priority.
---
Moffitt Services - Since 1947
---
Whether you need a 500 gallon tank on a construction site or a 10,000 gallon tank to fuel your entire fleet, we welcome the opportunity to earn your business. We offer Lackland AFB, Texas fuel delivery services in whatever the industry. In short, we are responsive to the needs of our customers. And we're committed to excellence in the daily execution of our business. Our fleet of trucks, tanks and equipment are impeccably maintained to ensure that we're ready to deliver on time, every time.