Ensuring Maximum Performance with No Downtime.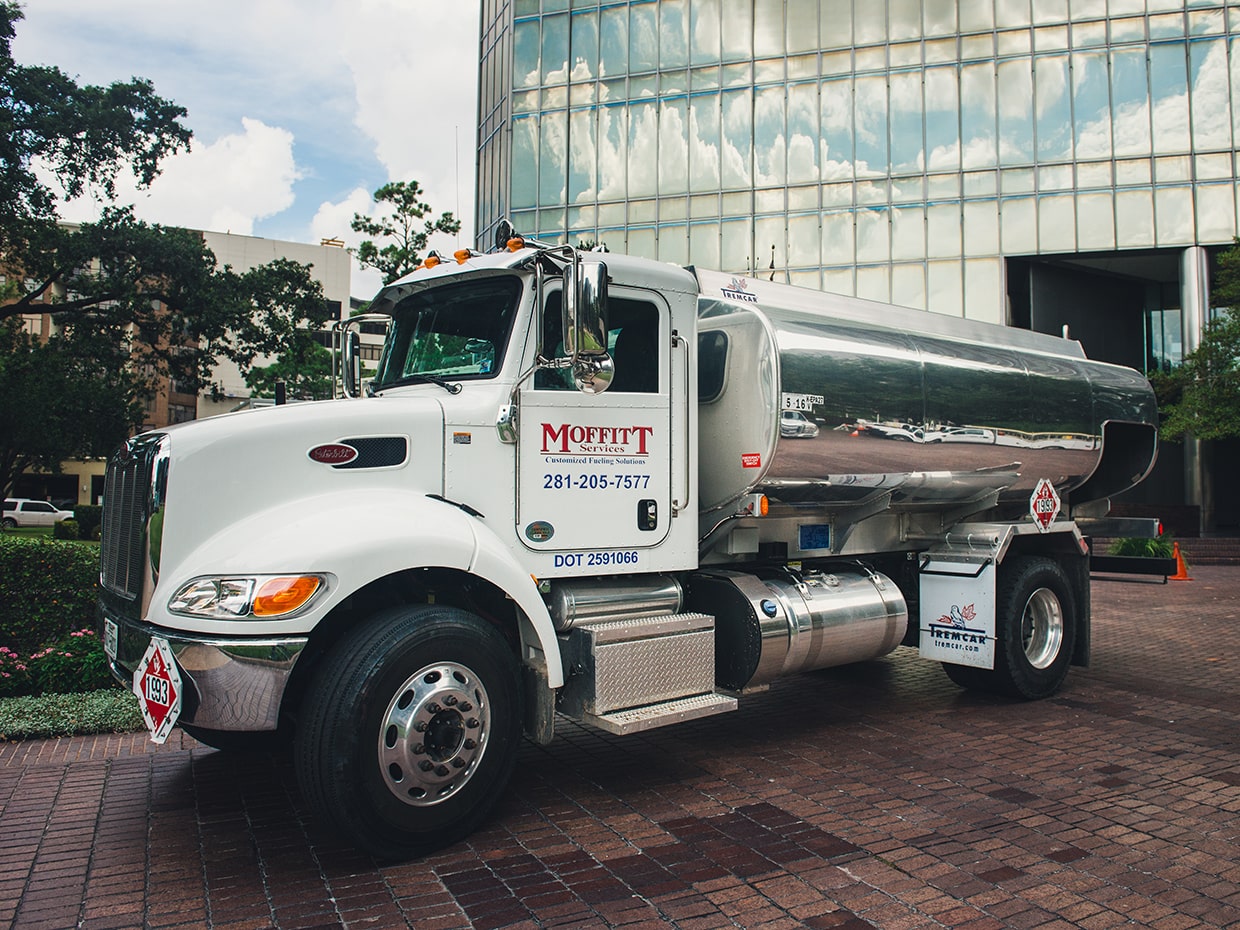 We offer same-day Fuel Delivery, 24/7/365.
Moffitt Services is one of the most respected and experienced fuel and lubricants distributors in the Greater Houston Area. We have decades of experience serving construction, transportation, industrial, manufacturing and a variety of other industries. First responders, restoration companies and property management firms across the Gulf Coast Region rely on Moffitt Services during storms and natural disasters.
Your Vehicles and Equipment Will Always Have Fuel - Guaranteed.
We offer a complete line of fuels and lubricants to a variety of industries, including construction, transportation, industrial, manufacturing, oil and gas, maritime, and more. We also provide generator fueling, fleet fueling, marine fueling, and more. For 4 generations, we have provided the highest quality fuels at competitive prices. We're available 24/7/365 – to get you the fuel you need, when you need it.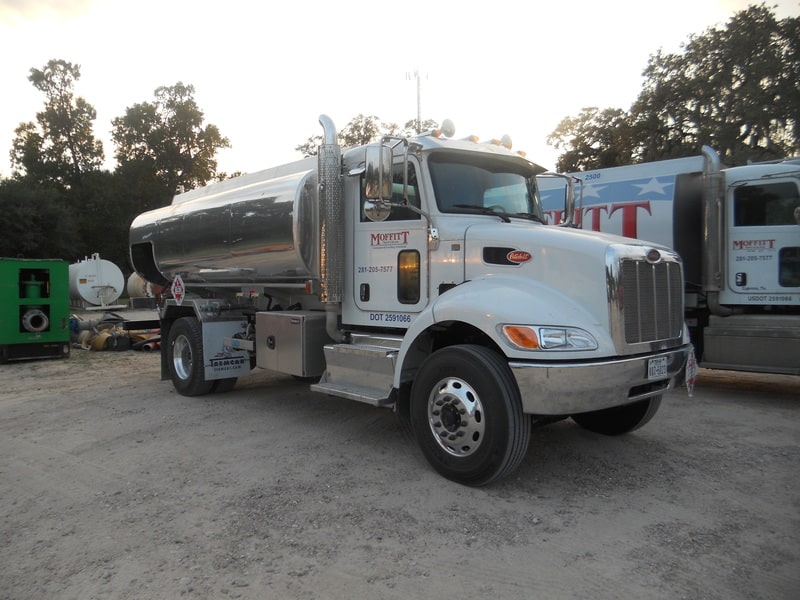 Wholesale fuel for your business – the most timely and cost-effective way to keep your business moving.
We offer the highest quality fuels, including: Gasoline, Ultra Low Sulfur Diesel Fuel, Biodiesel, Avgas, Marine Fuel, Alternative Fuels, Ethanol, E85, and Kerosene. Ask about our bulk fuel options.
Many industries rely on a steady supply of bulk fuel to keep their business running optimally. Whether it's a large construction project, oilfield site, power plant, or a trucking company, we provide timely fuel at competitive pricing. We also specialize in generator fueling and bulk fuel storage. If your business relies on a back-up generator, we've got you covered.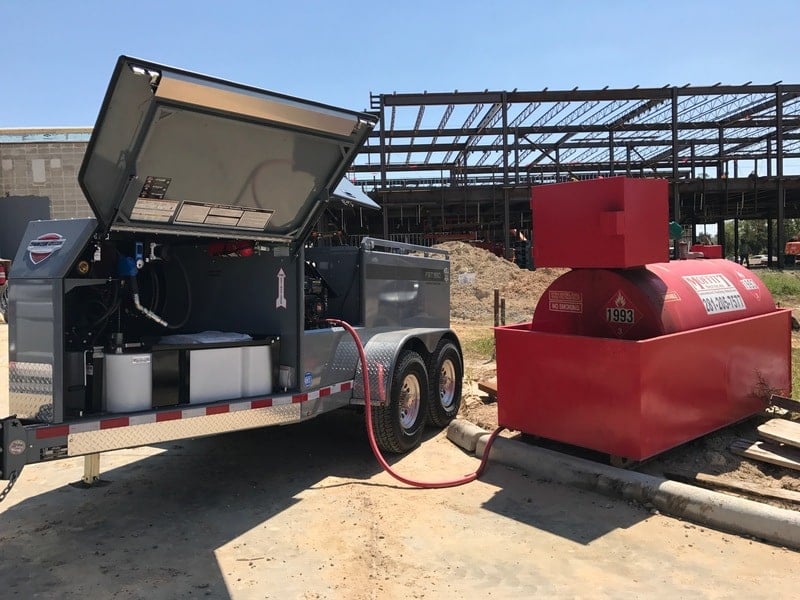 Moffitt Services will design and provide you with a fuel storage and dispensing solution based on your needs. Our loan tanks range from 500 gallons to 10,000 gallons and are available with 12 volt, 110 volt, and gasoline powered fuel pumps.
We also sell and support Card-Lock fuel dispensing systems with advanced fuel tracking and reporting features. And we handle the maintenance and the testing for all of our tanks and will always make sure they are in top condition.
We deliver and set-up our own fuel storage tanks on your job-site. Then we take care of the all maintenance and testing of our fuel storage tanks. Plus, we'll always keep them full - so you'll never have to worry about refueling.
Our bulk fuel service keeps your business running smoothly in any situation. Work stoppages due to refueling offsite and unexpected power outages can be detrimental to the continuity of your business - and the bottom line. We provide you with bulk fuel when you need it so your business never stops, no matter what.