Moffitt Services Water Extraction Services After Disasters
Natural disasters or plumbing emergencies can leave your property flooded and your regular water supply unusable. Sewer water emergencies create black water floods that bring health and safety hazards to homes and businesses. Moffitt Services provides fast, emergency water extraction services to bring critical relief. Our team of experienced professionals use vacuum trucks that can remove thousands of gallons of water quickly and haul it away for treatment and disposal.
---
Water Extraction Services
---
Moffitt Services' fleet of vacuum trucks are extremely agile and made for difficult-to-reach locations. Our trucks can handle a variety of water extraction for residential, commercial and industrial locations. We respond with fast and reliable service for situations such as:
Parking garage flooding
Hurricane and storm cleanup
Septic tank backup and overflow emergencies
Oil field services and utility company assistance
Residential and commercial flooding
Burst pipe and plumbing floods
Mud, sewage, or sludge removal services
Basement floods in homes or businesses
Sewage and wastewater flood removal
Standing water removal in buildings of all kinds
Clarifier and sump cleaning
Septic system maintenance, sewer line cleaning
Plumbing backups, overflows, pipe bursts or municipal sewer line breaks
---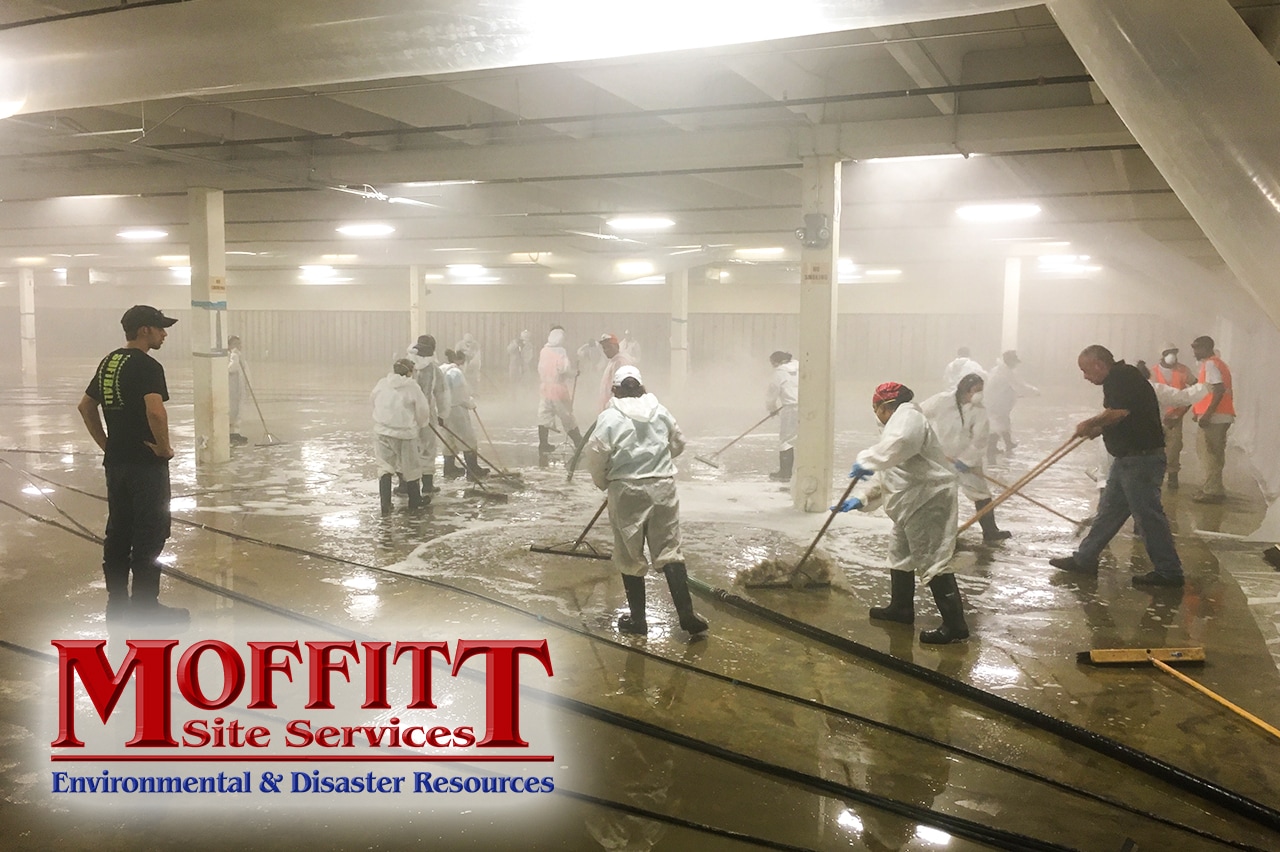 Online Inquiry or Product Request
---
---
Send us your order request and we'll respond with a quote as quickly as possible.
---
---
24/7 Emergency Support
---
---
Moffitt Services is a supplier of emergency response cleanup solutions for residential, commercial, and industrial applications. Our history of serving those affected by natural disasters spans several decades and multiple states across the country. Contact us for disaster response services in your area today.
---