Keep Your Construction Operation Running with Bulk Fuel and Lubricants
Moffitt's wide selection of lubricants will keep your equipment running optimally through every job.
When your business depends on finishing the job, your equipment can't afford to not run properly. No matter what, Moffitt's expanse of bulk fuel and lubricants will keep your equipment running at optimal performance.
Running a large fleet of equipment and machinery is no small task. Not only do you have to run your business, but maintaining and servicing each piece of equipment is a daunting task. From checking drain intervals and oil levels to routine lubricant and grease servicing, trust Moffitt to ensure long-lasting performance for the reliability of your equipment.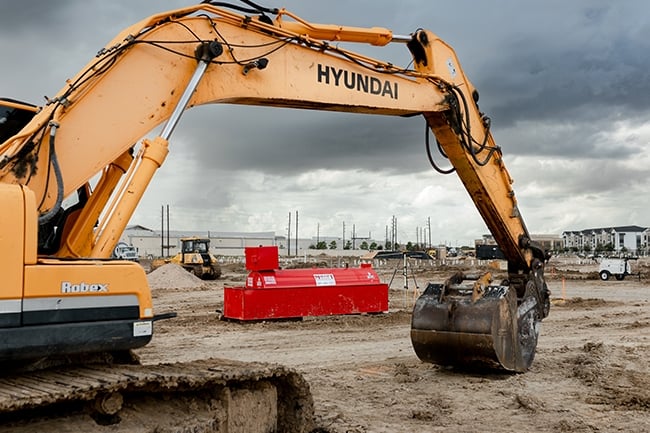 Online Inquiry or Product Request
---
---
Send us your order request and we'll respond with a quote as quickly as possible.
---
Moffitt Services provides bulk fueling solutions for any construction site. Our vast network of suppliers allows us to deliver on-demand. Whether you need fuel for your machinery or your fleet, we offer support both on and off-site to fill all of your construction bulk fuel and lubricants needs. We provide essential products and servicing for your equipment, as well as keeping an eye on your product levels with tank monitoring systems. Our systems keep your product stock at proper levels through the end of your project.
If you're operating in extreme weather conditions, alongside mountains of dirt and contaminants, it makes product selection an important consideration. It's essential that your chosen bulk fuel and lubricants withstand contamination and continue to operate efficiently and reliably. We offer the products needed to keep your business running smoothly. Additionally, our team offers preventive maintenance and services to handle common problems your equipment may face.
Moffitt Services also offers oil analysis and filtration to prevent and treat any contamination as it occurs. Our partnership with your business includes bulk fuel and lubricants, but also the preventive and proactive maintenance services needed to maintain your project timeline.
---