Get the Bulk Fuel and Lubricants You Need When Disaster Strikes
When it matters most, Moffitt Services is the name you can trust. We are recognized as one of the country's largest and most reliable emergency fuel suppliers.
Natural disasters are unavoidable. When disaster strikes, we're there to provide reliable, around-the-clock generator fueling, on-site fueling, bulk fuel and lubricants, and dedicated fuel trucks— anywhere in the U.S.
Emergencies, especially severe weather conditions such as hurricanes, tornadoes, floods, and other disasters, leave many areas in a state of devastation and without necessary resources. We provide 24/7 generator fueling, on-site fueling, and dedicated fuel trucks to these agencies during emergencies.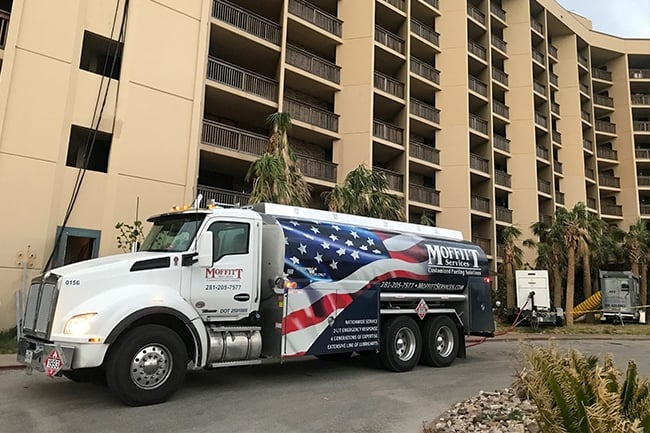 Online Inquiry or Product Request
---
---
Send us your order request and we'll respond with a quote as quickly as possible.
---
In addition to assuring a steady supply of bulk fuel and lubricants during storms and other power outages, it is our job to ensure that your fuel supply is constantly maintained in order to reduce or eliminate water, waxes, naturally-occurring gums, algae, and other contaminants, which account for more than 70 percent of all generator failures. We do this by sampling, analyzing, filtering, and treating your fuel supply on a regular basis. We also top-off your fuel supply on a quarterly basis. Trust the best name in the industry to keep your operation running. Our reliable, expedient service is here to help when you need it the most.
---