Accidents happen. Rely on Moffitt Site Services for fast and efficient environmental cleanup services.
Moffitt Site Services provides cleanup response services to improve your environment and get you back in business. We train specialized personnel who know how to handle hazmat material and manage large-scale cleanup projects. Our equipment is best-in-class, designed for fast and efficient cleanup such as fuel spills, liquid extraction, hazmat response, dumpster rentals, heavy hauling and more.
---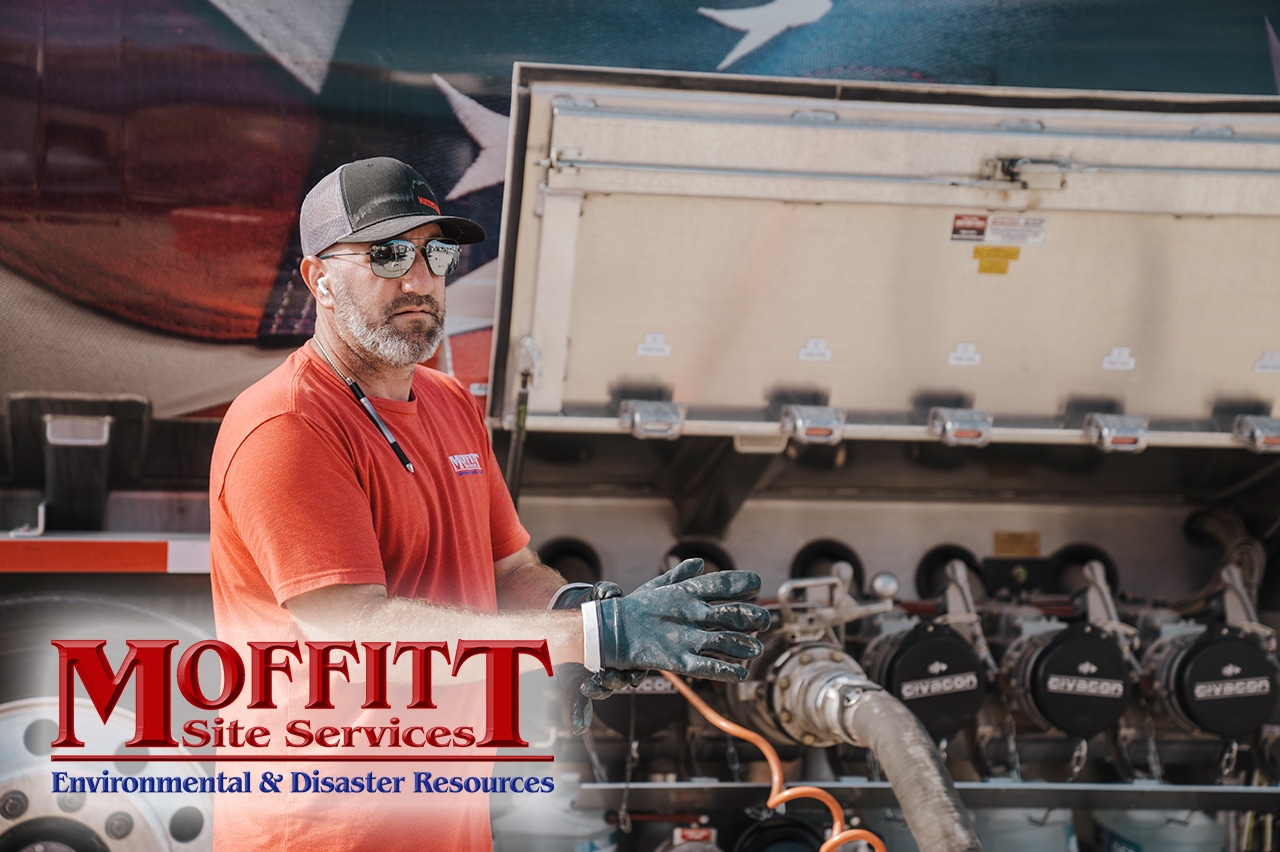 Online Inquiry or Product Request
---
---
Send us your order request and we'll respond with a quote as quickly as possible.
---
Environmental Cleanup Services
---
---
Fuel Spill Response
---
---
Ensure your operations are safe with 24-hour emergency fuel spill response services. Our highly trained hazmat response personnel respond to incidents such as vehicle accidents, punctured fuel tanks, tanker rollovers, leaking or broken fuel lines, overfills, hydraulic line breaks and more.
---