Moffitt Site Services Potable Water Delivery
After a flood, hurricane, or other natural disaster—public water supplies and other sources of water can be contaminated and unsafe to drink. When the unpredictable arises, you need a steady supply of water to function. Moffitt Site Services has a trained water emergency response team who will coordinate water tank rentals, delivery and emergency tank fill-ups. We service residential, commercial and industrial sites with a supply of clean water. Our team will deliver the tanks, refill supply, and pick up when finished.
---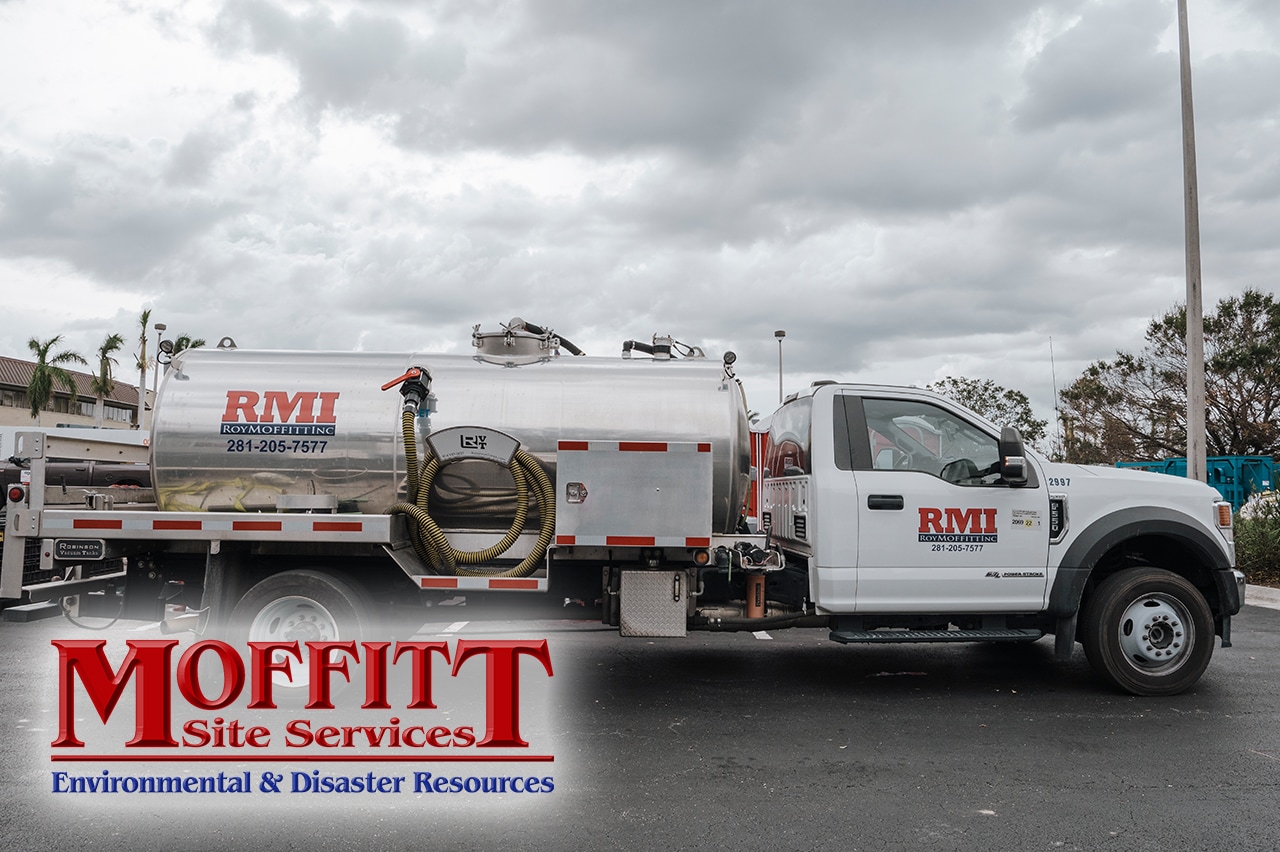 Online Inquiry or Product Request
---
---
Send us your order request and we'll respond with a quote as quickly as possible.
---
Manufacturing and Industrial Sites
---
---
Whether it be food packaging, beverage production factories, or pharmaceutical manufacturing facilities—these sites require clean water to continue operations. Allow Moffitt Site Services to provide potable water delivery ensures the continued production and delivery of medicine and food.
---
Livestock, Agriculture, and Farming
---
---
Clean water is necessary for irrigating crops, watering your livestock and providing sanitary water for drinking needs. Rent a temporary water tank at your location, and we'll refill it when needed and pick it up when you're finished. If you have cisterns on your property already, we'll fill them for you.
---
---
24/7 Support from the Moffitt Team
---
---
Moffitt Site Services is a supplier of emergency response cleanup solutions for residential, commercial, and industrial applications. Our history of serving those affected by natural disasters spans several decades and multiple states across the country. Contact us for disaster response services in your area today.
---