When duty calls, you need a portable solution.
Rent portable toilets, sanitary stations and luxury restroom trailers for your next event or on-site project.
---
The Moffitt Sanitary Solution
Moffitt Site Services provides convenient, sanitary solutions for a variety of environments such as community events, construction sites, disaster and emergency relief responses, oil and gas industries, automobile manufacturers, and more. Rent out a convenient, easy to maintain solution you can deploy for multiple situations. We'll drop it off, set it up, and take it away when your job or event is finished.
---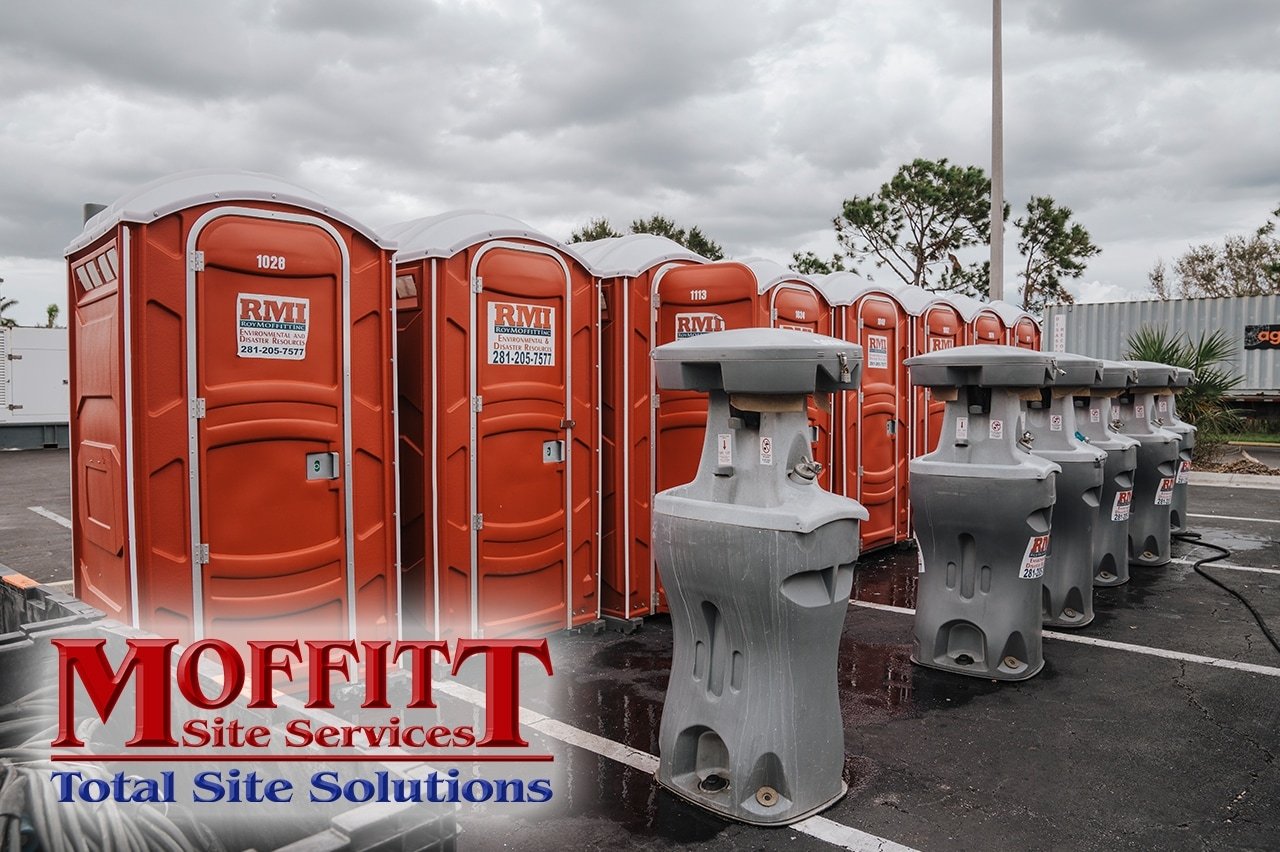 Online Inquiry or Product Request
---
---
Send us your order request and we'll respond with a quote as quickly as possible.
---
---
Portable Sanitary & Toilet Solutions
---
---
Moffitt Site Services is your trusted resource for portable toilets and sanitation solutions. We offer fast, on-time pickup and delivery. Just let us know the date and time that works best for you, and we'll do the rest. Find out which solution works best for you today.
---
Standard Portable Toilets
Our standard portable toilets feature an enclosed structure with a door that users can lock from the inside. Each measures about 4 feet wide by 4 feet deep and 7.5 feet high and is constructed from high-density polyethylene (HDPE).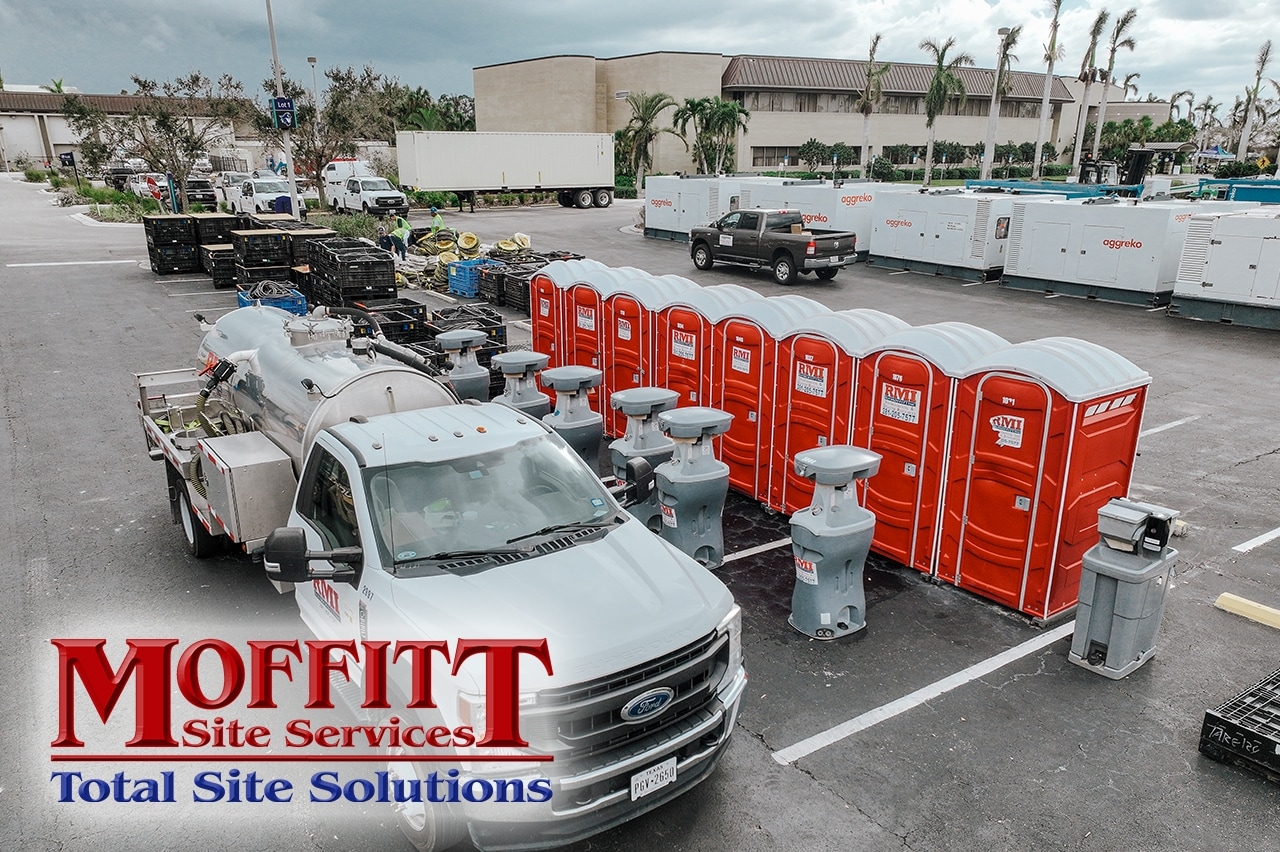 Portable Hand Wash Stations
If standard plumbing is unavailable at your wedding venue, construction site, or emergency staging location, stand-alone portable hand wash stations provide hygienic conditions for your employees or guests.
---
Luxury Restroom Trailers
Our luxury trailers are perfect for weddings, concerts, golf outings, or corporate events. Luxury restroom trailers include features like: climate control, full vanitites, extra room, lighting, and larger holding tanks.
---
ADA-Compliant Portable Toilets
A minimum of one ADA-compliant toilet is required for every 20 portable restrooms or one for every grouping of bathrooms. Our ADA-compliant portable toilets include wider doors, interior grab bars, easy-to-close doors, 60 inches of space to accommodate a 360-degree turn, and a ramped entrance.
---
Long Term Industrial Sanitary Solutions
If your project is ongoing, consider our industrial portable toilet services for a more long-term approach. The following industries benefit from from our long term services:
---
Mining, oil, and gas exploration
Power generation and renewable energy equipment manufacturers
Automobile, train, and bus manufacturers
---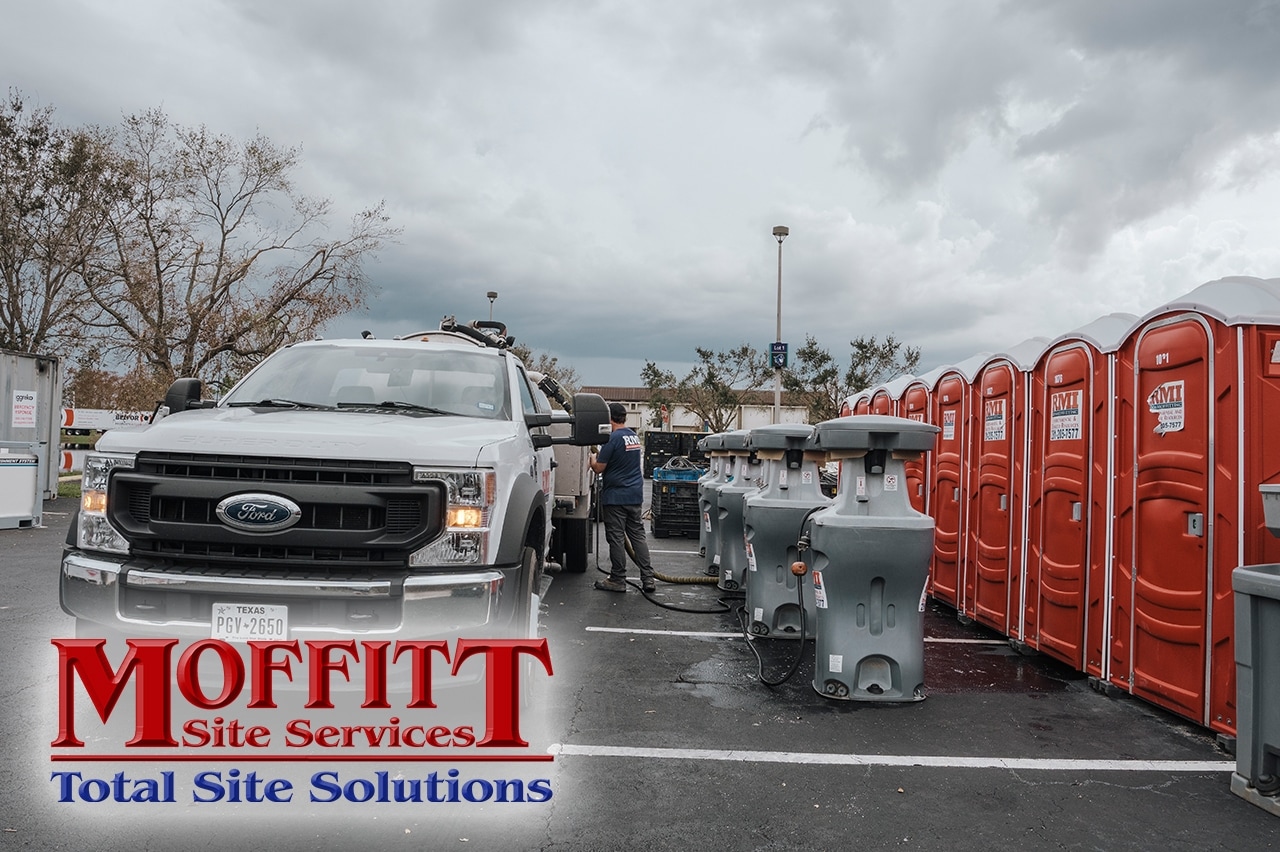 ---
Portable Toilet Rentals For Any Industry
---
---
Construction Sites
Whether you're building a residential house or constructing a vast commercial property, you need sanitary restrooms to keep your jobsite clean and running smoothly.
---
Special Events
Ensure your guests are comfortable with portable restrooms, hand wash stations or luxury restroom trailers.
---
Emergencies
Portable toilet rental services are an ideal solution when your water line breaks or your septic tank needs servicing.
---
Disaster Response
We've been serving the disaster relief industry for over 75 years, bringing portable solutions to government agencies, emergency shelters, first responders, emergency medical services, and emergency food providers.
---