Providing Diesel Fuel in Cypress, Texas
With quality services comes high quality ultra low and low sulfur diesel fuel products, in any quantity our customer needs to get the bulk fuel delivered right where they need it. Moffitt Services is proud to provide quality diesel fuel in Cypress, Texas.
---
Below are a few of the diesel grades that Moffitt Services can provide:
---
Mobil Diesel Efficient™ - Engineered to clean diesel engines for better performance (more info)
Highway Ultra Low Sulfur Diesel Fuel
Non-Road Ultra Low Sulfur Diesel Fuel - Also known as red dye, red fuel, farm fuel and off-road diesel.
Non-Road Locomotive Marine Fuel
Marine Diesel
Various Grades of Burner Fuels
Biodiesel
Moffitt Services also supplies Diesel Exhaust Fluid or (DEF) in bulk quantities.
Please contact us for questions about our diesel fuel delivery service, these quality products or any speciality product you may need.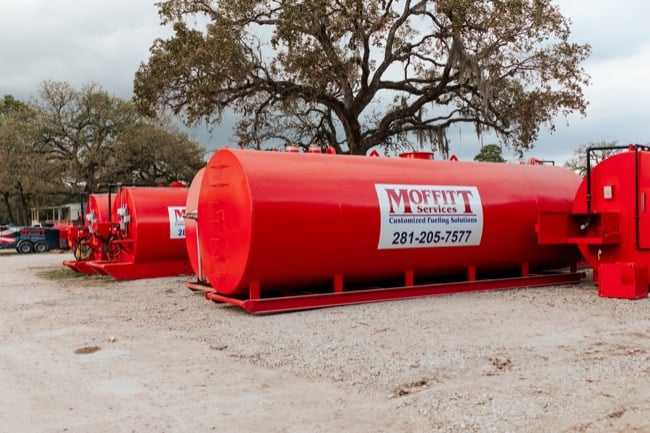 Online Inquiry or Product Request
---
---
Send us your order request and we'll respond with a quote as quickly as possible.
---
What diesel fuel is right for you in Cypress Texas?
Industry, purpose and location help us to work with you in order to know what diesel product best fits your needs.
---
What industry do you need diesel fuel for?
Bulk diesel fuel can be used for a variety of industries in Cypress, Texas. Including, construction, logistics, pipeline & oil, solar farms, agriculture, manufacturing, and railroad.
---
Do you need fuel in Bulk? If so, how much?
Many of our Cypress, Texas customers are not sure how much fuel they might need. One of our Moffitt Services specialists can help figure out how much diesel fuel you might need to make sure you never run low when you need it most or if a diesel fuel storage tank is something you should consider.
---
What is Biodiesel?
Biodiesel is considered a cleaner and more environmentally friendly alternative to standard diesel products. If you would like to know more about bulk biodiesel contact a Moffitt Services specialist.
Biodiesel is known to cut emissions, reduce compounds linked to cancer, cleaner burning alternative fuel, reduce oil dependence, meets federal clean air standards, and runs great in off-road equipment.
Helpful resources when buying bulk diesel fuel in Cypress Texas.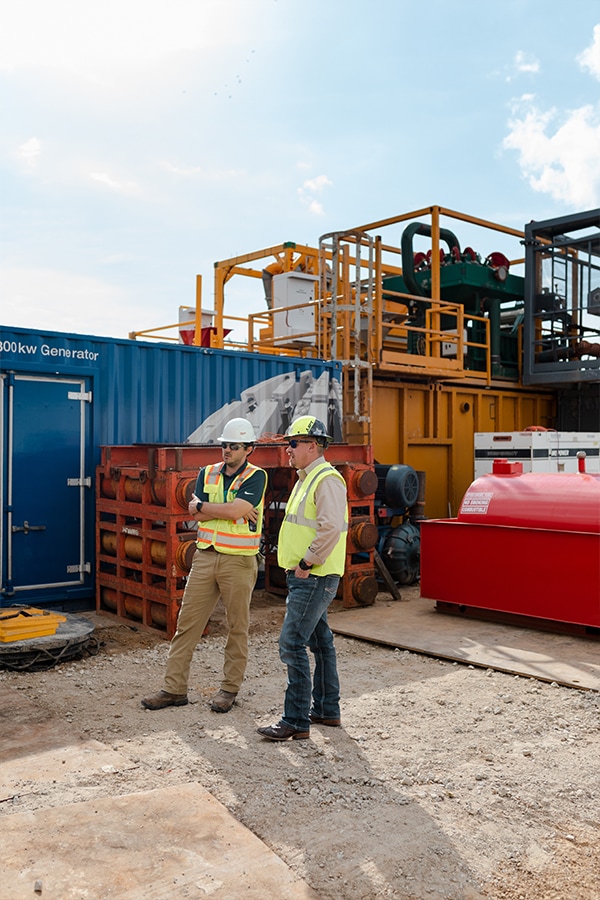 How to Optimize Fuel Management
Fuel management is essential for getting the most out of your fleet. Whether you are looking to save money or time, optimizing your fuel management can help you achieve more than just a couple of bucks in savings. In fact, it can help you keep employees safe and maximize efficiency. What if you aren't a business that drives a fleet of cars? Can proper fuel management really help you? (Read More)
---
Business Disaster Planning: Be Prepared for the Worst
While business disaster planning can be difficult for specific industries, there are some general guidelines you can follow to ensure your business stays up and running. Disasters like a hurricane or tornado are unpredictable. However, that doesn't mean you can't be ready for them. With a little planning, you can be well on your way to protecting your business and accelerating recovery. (Read More)
---
Why do you need bulk fuel?
You may be wondering if bulk fuel is right for you? That depends on a couple of factors. What you need to know is that it can help you:
---
Save money
Have peace of mind
Save time
Help track your fuel needs
Help automate part of your business
---
However, you need to know exactly what to look for in a bulk fuel supplier. More importantly, you need to figure out how you can actually implement these benefits. Here's why bulk fuel can help you become a better business. (Read More)