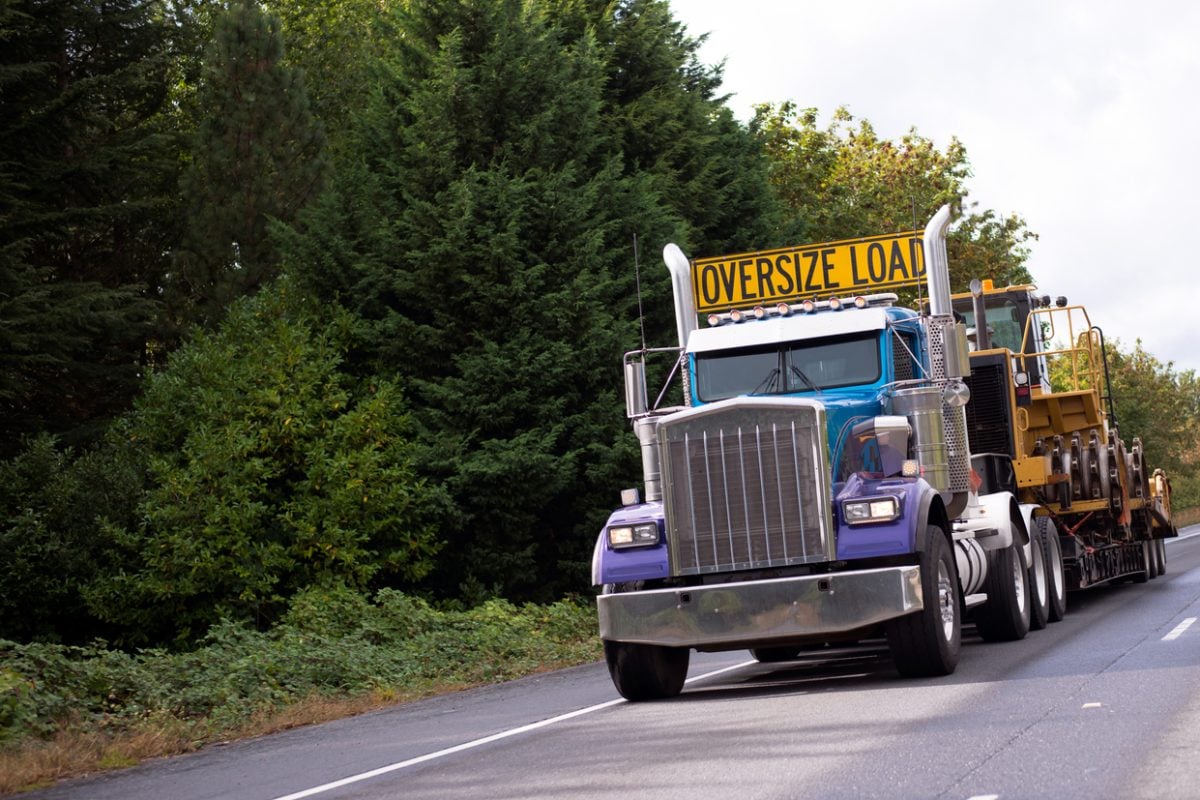 Finding a heavy haul company that can meet your needs is no simple task. Not only do you have to worry about price points and negotiations, but heavy haul services often require special circumstances. Before you start your search there are a couple of key factors that you need to know about, and some characteristics you should look out for when trying to choose the right heavy haul company for you. Every heavy haul job is different, and every trucking company is different. Don't just settle for the lowest bidder. Do your research and find the company that meets all of these qualities. Here are 5 things you need to know about when searching for the right heavy haul company for you.
Permits

Travel accommodations

Check-in with state agencies

Time frames

Experience
Permits
When it comes to heavy haul services, permits are one of the most important aspects you should know about. Permits can be county, city, and state-specific. Importantly, permits are also specific to load size. When searching for the right heavy haul company for you ask them about the permits that will be required for your job. Make sure that they can tell you about the costs of acquiring permits and what documentation will be needed. Furthermore, heavy haul permits can also be dependent upon factors such as the size of the load and whether or not the load is overweight. If the load is overweight that can tack on extra fees and more permits.
Permits are not only important because you want to follow the law, but because they can also affect your travel conditions. Simple things such as seasonal restrictions may impact the timeframe of your shipment.
Travel accommodations
When it comes to heavy haul services, you'll need special accommodations. This may take the form of a pilot car, safety flags, police escorts, and more. Why is this important? The more travel accommodations that a heavy haul company can give you the more likely your load will be safe and make it to its destination. Some of these items may be mandated by state law. The right company for you should be able to inform you of that and help you factor in any possible costs.
Check-in with state agencies
When you go to meet with a heavy haul company you want to ask them about how familiar they are with state agencies. As mentioned above in this article heavy haul permits and guidelines can be specific to a certain region. Oftentimes, this means you have to get in contact with state agencies and authorities. When you meet with a heavy haul trucking company they should be able to tell you about the state agencies that will need to be contacted for your job. What works in Texas, may not work in Louisiana.
Time Frames
As with any trucking job, time certainly means money. It's not that much different when it comes to heavy haul services. However, that doesn't mean you should just go with the company that offers you the quickest times for travel. Instead, choose the company that will be thorough and honest with you throughout the entire process. Choose a company that will be transparent about what they can do in a reasonable time frame.
Experience
Being a heavy haul driver or being a truck driver can be dangerous in general. When it comes to driving overweight and oversized loads don't leave your goods in the hands of a novice. From extreme weather to damaged roads, you need experienced drivers behind the wheel. When looking for a heavy haul company, don't settle for the lowest bidder. Find a company that has experienced drivers that can adapt to any situation. That's how you'll know your load is in good hands.  
If you want to find a company that meets these criteria and more then look no further than Moffitt Services. With our top-notch drivers, excellent service, and experience with heavy haul loads we can help you move any object you need. Contact us today to find out how.