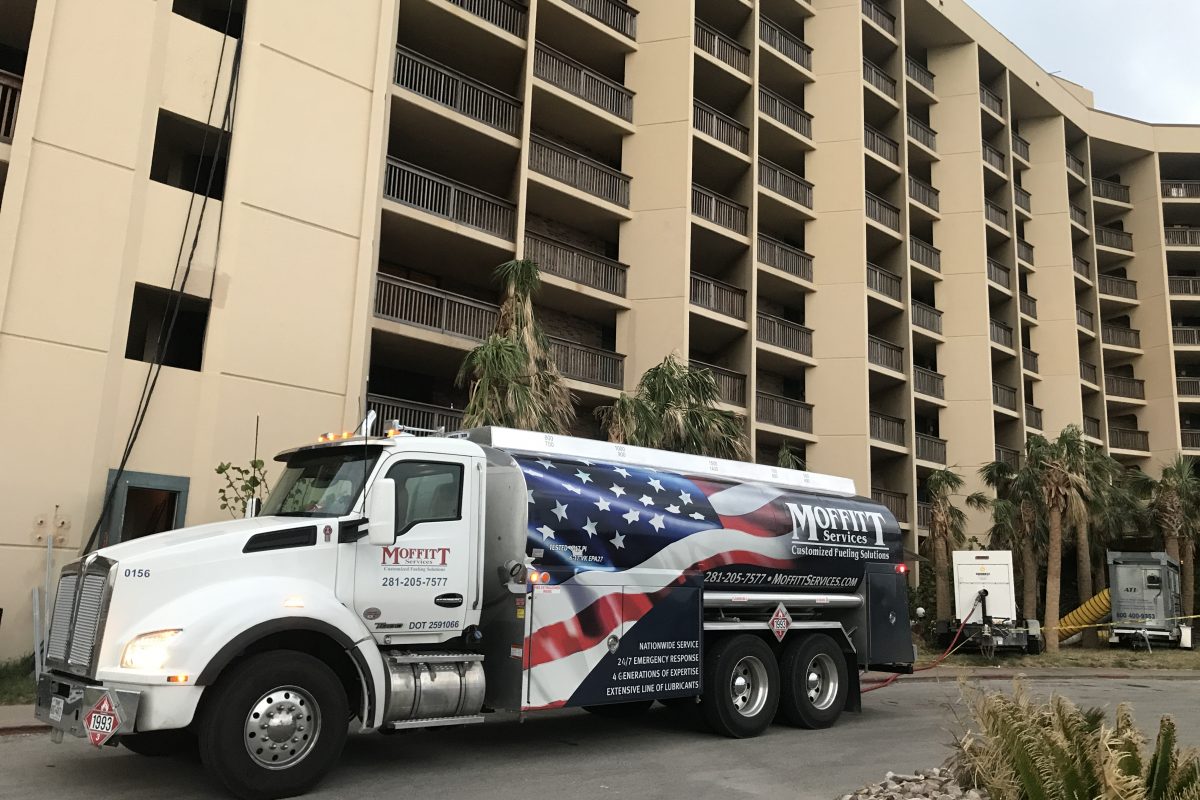 What Do We Do When Hurricanes Hit?
Outlining Moffitt's Emergency Services
---
Recently, the gulf coast was devastated by Hurricane Harvey, followed by a similar disaster situation when Hurricane Irma ripped through Florida and up the East Coast. These merciless storms wreaked havoc on countless homes and businesses, leaving an unprecedented number of people without homes in which to live and businesses to operate. Moffitt has specialized emergency services for these situations.
In times like these, people from all over rose to the occasion to provide relief efforts in many ways. Regular people were in boats rescuing those stranded by floods. Churches and nonprofits were opening their doors to provide shelter, food, and clothes. The overwhelming response to help those in need came from every direction. These storms will not be remembered by their devastation, but by the manner in which humanity stepped up – people helping people.
While we may not make headlines like many efforts have, Moffitt Services has been right there in the middle of the devastation, providing relief efforts in the way we know best. So, to give you a sense of what we have been doing during these disasters, and what we do in emergencies in general, here are the main ways Moffitt provides relief efforts.
---
Emergency fuel delivery
---
Fuel delivery is the cornerstone of our business. It is what we do best, and our reputation is built upon it. While many businesses and organizations rely upon us to deliver fuel to keep normal operations going, we have excelled in providing fuel when it is needed most – emergencies. Hurricanes and other such disasters bring a host of problems, one of which is fuel availability.
During the recent hurricanes and their aftermaths, Moffitt has been delivering fuel all over the southern United States. With power outages, major structures like hospitals, government agencies, grocery stores, and more rely on fuel to keep their generators running. Fuel can quickly become scarce as the demand goes through the roof. That's why Moffitt Services have become the experts in delivering fuel when it is needed most, and hardest to get.
---
Emergency water delivery
---
Despite all of the water being dropped on us from the storms, having clean water available can become difficult. Moffitt partners with RMI Services to deliver clean water for bulk use to places like grocery stores, restaurants, relief organizations, and more. We were right there in the middle of the chaos making sure clean water was available to these entities when they needed it.
---
Emergency cleanup
---
Hurricanes leave a wake of devastation, destroying homes, businesses, and many other structures. Once the water subsides, cleanup becomes imperative. Moffitt services specialized in emergency cleanup in times like these by providing water extraction and vacuum truck services through RMI. Although water seems to fill spaces rather easily during major flooding, removing it is not so easy. During the recent storms, Moffitt and RMI were responding all over the greater Houston region and beyond to remove water quickly.
---
Roll-off containers
---
Cleaning up water is one thing. Cleaning up the unprecedented amount of debris from destroyed homes and businesses is another altogether. Moffitt partners with RMI Emergency Services to provide roll-off containers to haul away garbage and debris. Proper cleanup after a storm is absolutely necessary for any area to return to normal and become healthy and safe again.
---
Like most natural disasters do, Hurricanes Harvey and Irma were unpredictable and inescapable in the scope of damage that occurred. There are organizations, however, that thrive when disaster strikes. Moffitt Services is just one of the many who responded in time of need. We are grateful for the community we are a part of, and thankful that we have the privilege of serving such a great city and beyond. Where are we focusing our efforts? In places like Pensacola Florida and more.
---